Friday, August 25th
– First participants arriving at Texel International Airport.
– For those parties that remain over night it's time to either pitch your tent right next to your plane, or to scurry off to check in to your hotel or B&B.
– Dinner: Restaurant open till 23.00 hr.
– Tropical Sea Festival – de Koog

Saturday, August 26th , The Main Event
– Remaining participants arriving.
– Meet & greet, static display
– Exhibition, forums and displays.
– Fly-In BBQ and buffet (€ 21,50). Restaurant open till 24.00 hr
– Tropical Sea Festival – de Koog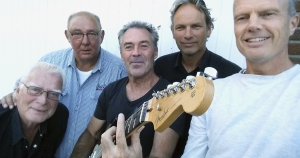 During the day live entertainment with the band 'Blitz!' (till 19.00 hr)
Sunday, August 27th
– Breakfast. After which the participants will depart at their convenience during the course of the day.
Exhibition, forums and displays (Saturday 26, 9.30 – 17.30):
– Continental Motors "Diesel, is it in your Futer? by Enrico Evers
– Air Combat Europe "briefing" by Erik "Corny" Cornelisse
– Jan en Christiaan Cocheret "all about flying"
– Garmin by Romain Spadiny
Exhibitors/sponsors:



Costs
Costs have been reduced to a minimum. We wish to thank our sponsors for their contributions and efforts.  
Landing fee (crosscountry, normally € 18,50) – now for € 15,00

Dinner on Friday evening from ± 17.00 hrs. – now for € 14,75

Dinner on Saturday evening  from ± 17.00 uur. BBQ from ± 17.00 hrs. € 21,50

Breakfast on Saturday or Sunday morning (8.00 – 9.30 hrs). – € 

9,75 p.p.

Drinks card (5 refreshments, also beer and wine) – € 12,50

Bicycle rental – € 5,00 p.d.


Nichtstop aircraft – max € 10,00

Camping at the airfield – FREE

Activities
We can recommend the following activities for your visit at Texel: